About Me
You'll have a better experience on this website using a secure, up-to-date browser. Click here for information and instructions about updating.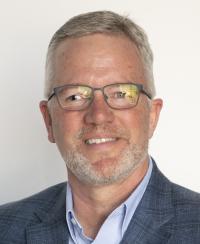 This is my 16th year as a professor in the Education Department at Dordt College. Prior to coming to Dordt, I served as a middle school math/computer science teacher in Redlands, CA, and as an elementary school principal in Sioux Falls, SD. My current teaching responsibilities include Foundations of School Leadership, Management and School Reform, and Research Methods. I also serve as the Department Chairperson for the Education Department.  The other part of my job description includes serving as the Executive Director for the Center for the Advancement of Christian Education (www.cace.org), an organization that helps PK-12 Christian schools fulfill their mission.
My research interests include school leadership theories, employment practices of Christian schools, the use of technology in schools, and how to train highly effective teachers and school leaders. One of the most enjoyable aspects of my work is to walk alongside practicing teachers and administrators who are passionate about teaching and leading Christianly. I enjoy the opportunities to get inside the doors of many PK-12 schools every year to discover best practices, offer assistance as needed, and build a network of Christian educators. 
B.A. Dordt University (formerly Dordt College), Secondary Business Education
M.Ed. Azusa Pacific University, Educational Technology
Ed.S. University of South Dakota, School Superintendent
Ed.D. University of South Dakota, School Leadership