About Me
You'll have a better experience on this website using a secure, up-to-date browser. Click here for information and instructions about updating.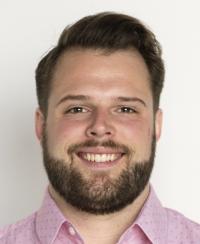 At Dordt, I serve as Campus Pastor. This means I get to walk alongside of students as they discern calling, wrestle in their faith, and come into closer proximity with Jesus. Specifically, I provide pastoral care to students, preach in chapel occasionally, and oversee the mission initiatives that take place locally, nationally, and internationally. Also, I provide oversight to discipleship opportunities such as small groups and prayer, and various other trainings, trips, and events. 
It is my heart through all of these ministry opportunities to build a culture of vulnerability in a community of grace. My prayer is for Dordt to be a place where people are free to share and express their doubts, struggles, and joys with a people who SO trust in the sufficiency of the cross and the boundless grace of Jesus, that they are willing to listen, celebrate, and walk with anyone anywhere at anytime no matter the sin, doubt, struggle, or joy. 
Personally, I am a big Dallas Cowboys fan, and football fan overall. I have a Jesus-loving wife, Gail (She probably should have come before the Cowboys), who partners with me in ministry at Dordt and raising up our two sons , Zion and Judah, for the sake of the Kingdom. I enjoy good coffee, intentional conversation, and any place that has mountains.