About Me
You'll have a better experience on this website using a secure, up-to-date browser. Click here for information and instructions about updating.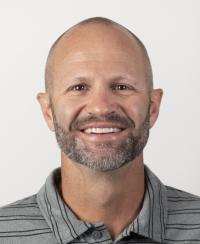 Nate Wolf
Head Cross Country Coach/Assistant Track Coach

Phone: (712) 722-6427
Email: Nate.Wolf@dordt.edu

DEGREES
B.A. from Northwestern College, IA in 2003
M.A. from University of South Dakota in 2005
Before I joined Dordt's faculty in 2015, I worked at Northwestern College, IA from 2003-2012 and at Southwest Minnesota State from 2012-2015 as the Head Track & Field Coach, Head/Asst. Cross Country Coach, and as a professor in the Kinesiology/Exercise Science Departments.  I enjoy doing most anything outdoors and still try to run a fair bit in between spending time with my family and work.

COURSES
CORE 100 – Kingdom, Identity, and Calling
CORE 130 – Health, Sport, and The Body
CORE 135 – Intro: Lifetime Activity
HHP 207 – First Aid & Athletic Injury
HHP 325 – Psychosocial Dimensions of Physical Activity