About Me
You'll have a better experience on this website using a secure, up-to-date browser. Click here for information and instructions about updating.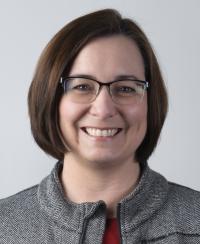 I began working for Dordt in 2019 as the Instructional Designer for the Department of Online Education. Prior to coming to Dordt, I served as an elementary school teacher at Christian schools in Visalia, California, Manhattan, Montana, and Hood River, Oregon. In 2012 I made the transition to higher education and worked as the Coordinator of Curriculum, the Assistant Director of Curriculum Development, and then the Director of Curriculum Development for the College of Adult and Graduate Studies at Colorado Christian University. I've also served as an Instructional Designer/Project Manager for online courses at Colorado State University - Global Campus since 2013. 
My favorite part of working as an instructional designer of online courses is the opportunity to collabobrate with faculty to develop academically sound courses and programs that challenge students to demonstrate learning through authentic, innovative assignments that nurture God-given skills and to reflect on how their skills and knowledge can be used to serve God's Kingdom on a daily basis.
Education:
Master of Education, Curriculum and Instruction, Seattle Pacific University, 2006
Bachelor of Arts, Elementary Education, Dordt University, 1996
Associate of Religious Education, Kuiper College, 1994