About Me
You'll have a better experience on this website using a secure, up-to-date browser. Click here for information and instructions about updating.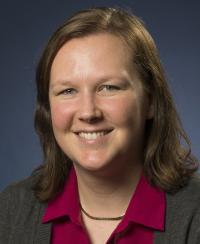 Originally from Southern California, I completed my B.S. in psychology at Cal Poly San Luis Obispo. I attended graduate school in Educational Psychology at the University of South Dakota, where I received my M.A. and Ph.D. I joined the Dordt Psychology Department in August 2013.
I am excited about research in the field of psychology and try to encourage an interest in it for all of my students. I research academic motivation, ability grouping, and math anxiety. I have presented at the American Education Research Association conference, the Association of Psychological Sciences conference, American Psychological Association conference, the Scholarship of Teaching and Learning conference, and assisted students to present at several student research conferences.
I teach the following courses at Dordt:
Psyc 201: Introduction to Psychology
Psyc 204/Core 251: Lifespan Development
Psyc 210/Core 252: Social Psychology of Persons
Psyc 230: Research Methods
Psyc 362: Cognitive Psychology
Psyc 366: Senior Research Project