About Me
You'll have a better experience on this website using a secure, up-to-date browser. Click here for information and instructions about updating.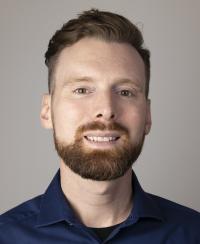 My classes at Dordt University engage music analytically, historically, and culturally. Considered broadly, my work compliments private voice lessons and orchestra rehearsal by expanding how students understand and communicate about music. My goal is to keep topics rooted in useful, real-life experience. For example, in our four-semester music theory sequence, students use computer notation programs to compose projects ranging from twelve-bar blues to film scores. In music history, students present semester-long research projects and perform period compositions. In our class on world music cultures, students engage the music of China, India, and the African continent, in addition to experiences performing a Javanese gamelan.
As a keyboardist, I play both the piano and organ. I especially enjoy learning new literature and performing chamber music with friends and colleagues. As a member of the American Guild of Organists, I hold certification as a Colleague (CAGO).
I believe that pursuing my own research projects strengthens my work in the classroom. My interests include music studied as a liberal art in Antiquity through the Middle Ages, music and media, and music comedians. I've enjoyed opportunities to conduct research in the Library of Congress, the New York Philharmonic Archive, the National Library and Archives of Canada, and the Bavarian Academy of Sciences and Humanities and Bavarian State Library in Munich, Germany.
Recent Publications:
"A Medium for Meeting God: C. S. Lewis and Music (Especially Wagner)." Christian Scholar's Review, Vol. XLIX:1, 2019. 
Book Review: Lou Harrison: American Musical Maverick by Bill Alves and Brett Campbell in Notes: Quarterly Journal of the Music Library Association, Vol. 76:1, September 2019.
"Music and the Myth of Apollo's Grove" in Music, Myth, and Story in Medieval and Early Modern Europe, edited by Katherine Butler and Samantha Bassler, Boydell and Brewer Publishers, 2019.
Book Review: Hildegard of Bingen and Musical Reception: The Modern Revival of a Medieval Composer by Jennifer Bain in Notes: Quarterly Journal of the Music Library Association, Vol. 73:2, December 2016. 
Book Review: Mendelssohn, the Organ, and the Music of the Past: Constructing Historical Legacies by Jürgen Thym in Notes: Quarterly Journal of the Music Library Association, Vol. 72:3, March 2016. 
Augustine's De Musica in the 21st Century Music Classroom." Religions, Vol. 6:1, 2015.
Memberships:
American Musicological Society
American Guild of Organists
College Music Society
National Association of Schools of Music
Education:
Ph.D., Musicology, Florida State University
M.Mus., Historical Musicology, Florida State University