About Me
You'll have a better experience on this website using a secure, up-to-date browser. Click here for information and instructions about updating.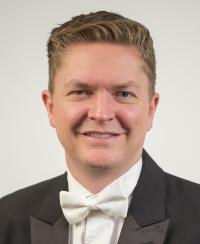 Ryan Smit
Assistant Professor of Music

Phone: (712) 722-6203
Email: rmsmit@dordt.edu

Ryan Smit is a native of Churchill, Montana and joined the faculty of Dordt University as Director of Choral Activities in 2017. He holds a master's degree in Choral Music Education from Arizona State University (Tempe, AZ).  While in Phoenix, he taught at Mountain Ridge High School in Glendale, Arizona and served as Music Director at Phoenix Christian Reformed Church. He sang tenor professionally with Charles Bruffy and the two-time Grammy award-winning Phoenix Chorale for six seasons. From 2005-2017, Ryan taught at Lynden Christian School in Lynden, Washington. He served Third Christian Reformed Church in Lynden as senior choir director, and he was the artistic director for the Bellingham Chamber Chorale for seven seasons. He is a former member of Male Ensemble Northwest, a teaching and performing ensemble of male choral professors and teachers from the northwest region. He has been invited to direct choral festivals in Washington, Alaska, Thailand, and Iowa.  Ryan lives in Sioux Center, Iowa with his wife Amie and two children, Caleb and Emilyn.
COURSES
Concert Choir
Chorale
4th Avenue Singers
Canons of Dordt
Choral Education Methods
Music Theory