About Me
You'll have a better experience on this website using a secure, up-to-date browser. Click here for information and instructions about updating.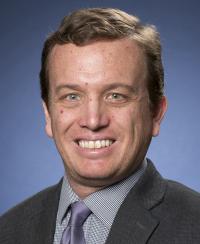 Education
B.A., Biblical and Theological Studies, Wheaton College
M.Div., Reformed Theological Seminary
Th.M., Systematic Theology, Trinity Evangelical Divinity School
M.S., Library and Information Studies, University of Alabama
Background
I joined the library staff as the Electronic Resources and Reference Librarian in 2016. I enjoy serving students, faculty, and staff by providing access to library resources, teaching library instructions sessions, and answering a wide variety of questions. One of my favorite parts of the day is working with students in reference consultations; being able to work in such a wide variety of subjects each day is a lot of fun. My personal areas of research interest include: Librarianship from a Reformed perspective, the history of libraries, and the role of libraries in modern society.
Library Experience
Student Library Assistant, Reformed Theological Seminary
Research and Internships, University of Alabama Libraries and Library School
Electronic Resources and Reference Librarian, Dordt University
Publications
Book Reviews for The Christian Librarian
Occasional writing for In All Things