About Me
You'll have a better experience on this website using a secure, up-to-date browser. Click here for information and instructions about updating.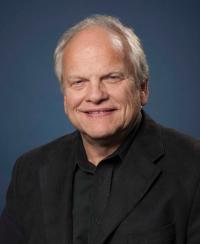 Recent Accomplishments
2019: Developed Bachelor of Arts, Economics - approved May 2019
2018: Recipient of Dordt University Faculty Award for Noteworthy Scholarship
Education
BA (Economics) Wilfrid Laurier University, Waterloo, Ontario, Canada
MA (Economics) Queen's University, Kingston, Ontario, Canada
MTS Tyndale University, Toronto, Ontario, Canada
PhD Westminister Theological Seminary, Philadelphia, Pennsylvania, USA
Post-Graduate studies: University of Toronto, University of Cambridge, Princeton Theological Seminary, University of Pennsylvania
Professional Experience
Senior Advisor to the Minister of Finance, Yellowknife, Canada - Economic analysis, advising, and briefing
Assistant Chief Economist, Chase Econometrics Canada, Toronto (A division of Chase Manhattan, New York, NY) - Econometric model building, forecasting, and analysis; economic impact studies; client advising and consulting
Senior Economist, Data Resources of Canada, Toronto (A division of Data Resources Inc., Lexington, MA) - Econometric model building and forecasting
Many years experience in media appearances and speaking engagements
Academic Experience: Westminster Theological Seminary, Puritan Reformed Theological Seminary, Prairie College, University of Toronto, University of Ontario Institute of Technology (Durham College)
Representative Publications
Adam Smith. Presbyterian and Reformed. Philipsburg, NJ. Forthcoming 2021.
Review of Christian Hospitality and Muslim Immigration in an Age of Fear, by Matthew Kaemingk. Journal of Markets and Morality. Spring, 2019.
On Islam by Abraham Kuyper. Translator. (Bellingham, Washington: Lexham, 2017).
The Rise of Reformed System: The Intellectual Heritage of William Ames. UK Edition (Milton Keynes: Paternoster, 2013); North American Edition (Eugene, OR: Wipf & Stock, 2013)
"Abraham Kuyper's Wisdom & Wonder: A Review Essay" Pro Rege (XLI:1) Sept. 2012: 16-23
Research and Scholarship interests, contributions, and competencies: Kuyperian and Reformational thought, post-Reformation theology and philosophy, poverty alleviation and economic paradigms, Kuyperian public theology and social philosophy
Courses Taught/Teaching
Core: Kingdom, Identity, & Calling; Calling, Task, & Culture
Economics: Principles of Micro and Macroeconomics; Money & Banking; Intermediate Micro and Macroeconomics; Economic History of the US; Global Economic Development; Economics of Natural Resources and the Environment, Individual Studies