About Me
You'll have a better experience on this website using a secure, up-to-date browser. Click here for information and instructions about updating.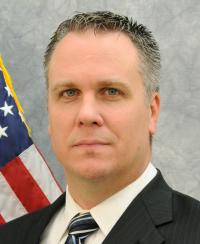 I have spent my adult life serving the Lord, our country and our community.  I have been in law enforcement for 29 years.  Recently retired, I was a Special Agent for the FBI for the past 22 years.  For the past 13 years, I have been the Special Agent that handles all types of federal investigations (Violent Crimes, White Collar Crimes, Cybercrimes, and Counterterrorism) in the 29 counties of northwest Iowa and northeast Nebraska.  I am currently still a part-time uniform police officer in the area.
Utilizing my knowledge and experiences, I enjoy teaching the next generation about the criminal justice system, the legal system, and policing.  It is important to examine and study each of these areas acknowledging the sinful nature of man and through the lens of grace and mercy.
I have worked many high profile cases and look forward to sharing these case studies with students to help further their learning.  Some of the cases I have been involved with are the kidnapping and safe return of Alicia Kozakiewicz, the Amerithrax investigation, and the DC Sniper killings by Malvo & Muhammad.  I have interviewed serial killer, Robert Ben Rhoades and worked the first homicide of serial killer, Charles Severance.  I was a First Responder during the 9/11 attack on the Pentagon and was the FBI HMRT team leader on the first FBI Hazmat and Evidence Response team to enter the Pentagon on 9/12.
Prior to the FBI, I was an inner city patrol officer and an undercover detective for the Kansas City, Missouri Police Department.  I was undercover 24/7 for three years and have purchased illegal narcotics over 3000 times.  It was during this time as an undercover narc, that God revealed himself to me through the tragedy I was witnessing and I became saved by the grace of Jesus Christ.
EDUCATION
M.S. in Justice Administration with specialization in Law Enforcement and Investigations, University of the Cumberlands
B.A. in Justice Administration, University of Missouri-Kansas City
CONTRIBUTOR
MEMBERSHIPS & PUBLIC SERVICE
President, Federal Law Enforcement Officers Association (FLEOA), Iowa/Nebraska
Member, Fraternal Order of Police (FOP)
Member, Plymouth County Peace Officers Association
Member, Sons of the American Legion
Life Member, Alpha Phi Sigma, Criminal Justice Honor Society
I am married with four children.  Besides family and country, another passion of mine is baseball.  I love sharing Christ with professional baseball players.  I have served with the ministry of Baseball Chapel for 17 years and I currently serve as the chaplain for the Sioux City Explorers.