About Me
You'll have a better experience on this website using a secure, up-to-date browser. Click here for information and instructions about updating.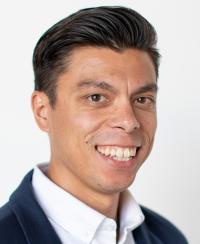 I work at the intersection of Christian theology, culture, and ministry. My work as a professor explores the ways that culture shapes the practice of Christian faith, as well as the ways that the Christian faith enables culture care. My research seeks to bridge gaps between church and academy, exploring the formational spaces where they overlap. I am the host of the In All Things podcast, and I write regularly for the online journal. My written work has appeared in Christianity Today, The Banner, and the Reformed Journal, as well as academic publications such as Christian Scholars Review and the International Journal of Public Theology.
As a theology professor at Dordt, I resonate deeply with Dordt's task and calling to provide an academically rigorous and culturally engaged education, shaped deeply by the Reformed theological vision. I am an ordained minister in the Christian Reformed Church, and have served as a pastor in Filipino-American, Korean-American, and Caucasian-American settings.
AREAS OF INTEREST
Cultural hermeneutics, Imaginative apologetics, Protestant aesthetics, Spiritual Formation, Technology and Media, Faith and Doubt
SELECTED PUBLICATIONS 
Interpreting Your World. Baker Academic, 2022 (Forthcoming)
Reimagining Apologetics: The Beauty of Faith in a Secular Age. Downers Grove: IVP Academic, 2020.
 "The Impact of Social Media" in Hak Joon Lee and Timothy A. Dearborn, eds. Doing Justice: Diverse Responses to Divisive Issues. Downers Grove: IVP Academic, 2020.
"The Theodramatic Imagination." International Journal of Public Theology: 12 (2018), 455–470
"The Body in Cyberspace: Lanier, Merleau-Ponty, and the Norms of Embodiment." Christian Scholars Review 45, no. 3 (2016): 211-228. ***Awarded the Charles J. Miller award for most outstanding article in volume 45***
"In Search of Stronger Spells." Inheritance Magazine, Volume 53. Los Angeles, CA, 2017.
"Welcome to the Blogosphere," in Everyday Theology. Eds. Kevin J. Vanhoozer, Charles Anderson and Michael Sleasman. Grand Rapids: Baker Academic, 2007.
COURSES TAUGHT
Kingdom, Identity, and Calling
Biblical Foundations
Biblical Study Methods
New Testament Letters
Teaching the Bible
Spiritual Formation
Gospel, Church, and Culture
Theology and Popular Culture
Christian Ethics
Leadership for Discipleship and Formation
Aesthetics: Beauty, Desire, and Imagination
EDUCATION
Ph.D. Fuller Seminary
Th.M. Trinity Evangelical Divinity School
M.Div. Trinity Evangelical Divinity School
B.A. Moody Bible Institute