About Me
You'll have a better experience on this website using a secure, up-to-date browser. Click here for information and instructions about updating.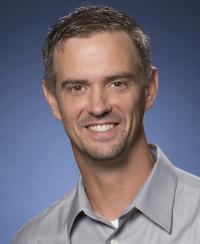 Education
MFA Seattle Pacific (Creative Writing, anticipated August 2014)
MA South Dakota State (English Literature, 2008)
BA Bethel College (Literature and Writing, 1998)
Courses
CORE 120: English Composition
CORE 180: Responding to Literature
CORE 399:  Calling, Task, and Culture
ENG 203:  Ethnic American Literature
ENG 225: Film and Literature
ENG 301:  Advanced Expository Writing I
ENG 303:  Reading and Writing Poetry
ENG 342:  Believers as Readers and Writers (team taught)
Recent Publications
"Theme and Variation: Prayer, Entstrom's Grace, and Calvin."  Perspectives: A Reformed Journal 29.1 (2014).
"Just Plains Crazy."  Pro Rege 42.2 (2013): 42-47.
"Expanding Horizons:  Historical Imagination and The Hobbit." Dordt College Voice 58.2 (Winter/Spring 2013): 13.
"Rising Early," "Taking My Dad Fishing," "The North Wind Is an Old Friend."  Pro Rege 41.2 (2012): 15,16, 33.
"Scratch Tickets," "Tee Ball," "Ring-necked Pheasant." Pro Rege 40.1 (2011): 12-15.
"Music and Politics: U2 and the Country of Adolescence."  Perspectives: A Reformed Journal 26.6 (2011): 14-17.
Areas of Specialization
I came to the study of literature and writing because I found it intensifies life. Putting words with experiences makes sense of those experiences, heightens them. Reading stories and poems--especially those recounting experiences different from your own--can crack open the dry, old shell of your life and allow you to grow into something new. Thus, my areas of interest include creative nonfiction (the focus of my MFA study), poetry writing, and ethnic American literature. I also have a passion for place, especially putting new words with old places in an effort to revitalize and renew our understanding of and care for those places.