About Me
You'll have a better experience on this website using a secure, up-to-date browser. Click here for information and instructions about updating.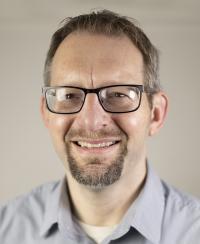 I am a Servant of God and follower of Jesus, and my favorite Bible verse is Deuteronomy 32:3. My greatest strength is that I am an encourager, my greatest weakness is addressing conflict. I have the Spiritual Gifts of "Encouragement" and "Helps", and the StrengthsFinder themes of "Harmony" and "Developer" seem to fit. Some people who know me well say that I am humble and kind.
I have been blessed to be married to a godly wife and to have 2 beautiful daughters. My wife is a registered nurse who has a passion for labor and delivery. I am so glad I can teach at a Christ centered university where I can share my faith and experiences to help prepare young people to use their God-given talents to serve Him in this world.
Traveling overseas to India, Guatemala, and Liberia has opened my eyes to the many needs people in other countries have. Traveling has also opened my eyes to the embarrassment of riches - and at the same time the extreme levels of poverty - that I simultaneously have.
In my spare time I love coaching and playing volleyball.
Education
North Central University, Prescott Valley, AZ
Doctor of Education
Specialization: Global Training and Development, October 2014
University of Sioux Falls, Sioux Falls, SD
Masters of Business Administration, June 2003
Trinity Christian College, Palos Heights, IL
Bachelor of Science in Business Administration
Concentration in Operations Management, May 1997
Professional Experience
DORDT UNIVERSITY, Sioux Center, IA
Instructor /Assistant / Associate / Professor of Business Administration
NORTHWEST IOWA COMMUNITY COLLEGE, Sheldon, IA
AMERICAN EAGLE OUTFITTERS, Sioux Falls, SD
LE MARS MUTUAL INSURANCE CO., Le Mars, IA
Publication / Presentations
The Relationship between Training and Job Satisfaction for Faculty Members Who Teach Online, Spring 2014
Growing In Faith Together, Healing, 2013
Iowa Community College Online Consortium, HTML Tips and Tricks, 2013
Week of Welcome PrayerWalk, Summer, 2011
Principals Club Presentation HR Practices, Spring 2011
Christian Mind on Efficiency, 2010
Christian Mind on Effectiveness, 2010
Memberships
Society of Human Resource Management
Certification
Professional in Human Resource Management (PHR)
Honors/Awards
2011 ICCOC e11 Outstanding Online Instructor Award
Courses
Principles of Management - BUAD 205
Human Resource Management - BUAD 207
Strategic Human Resource Management - BUAD 333
Personal Finance - BUAD 226
Organizational Behavior - BUAD 335