About Me
You'll have a better experience on this website using a secure, up-to-date browser. Click here for information and instructions about updating.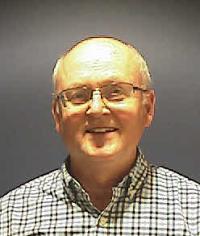 After growing up in Southern California, I obtained degrees in biology, plant science, and plant physiology before coming to NW Iowa to teach at Dordt.
B.Sc. Biology, Calvin College
M.Sc. Plant Science, U.C. Riverside
Ph.D. Plant Physiology, Virginia Tech
I taught courses in agronomy, soil science, crop protection, and horticulture as well as a senior capstone.  These courses challenged students to understand how perspectives brought to an area of study orient the questions and directions taken by a discipline. Similarly, students discovered how a Christian perspective is integral to studying a discipline's practices and technologies as well as the biotic world. Among the courses I taught were:
Introduction to Plant Sciences
Nature and Properties of Soils
Horticultural Crops
Forage Crop Management
Entomology and Pest Management
Plant Pathology an/d Weed Science
Field Crop Management
Senior Capstone Seminar
Agriculture Directed Study
Additionally, I mentored Senior Directed Research team projects including some of the following representative studies:
Evidence for Corn Rootworm Egg-laying in Alfalfa
The Potential of the Illinois Soil Nitrogen Test as a Management Tool for Iowa Corn Production
Allelopathy of Hazelnuts
Effects of Hybrid and Harvest Moisture on Corn Grain Extractable Starch for Ethanol Production
Effects of a Humic Acid Product (IgniteTM) on Corn Production
Effect of Compost Tea on Soil Microbial Respiration of Sterilized Soils for Strawberry Production
Effect of Soil Applications of Neem Leaf on Root-knot Nematode on 'Tiny Tim' Tomato Plants
After retiring from teaching in 2015, I consulted for four years as an agronomist for the dairy industry.  Since November of 2019, I have served as an independent consultant to the Northwest Iowa Research Institute (NWIRI) by helping prepare and submit grant applications as well as managing ongoing institutional grants for Dordt University.