About Me
You'll have a better experience on this website using a secure, up-to-date browser. Click here for information and instructions about updating.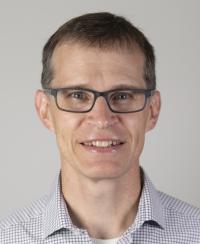 Education
B.S.E., Engineering, Dordt University (1992)
M.S., Mechanical Engineering, Iowa State University (1994)
Ph.D., Mechanical Engineering, Iowa State University (1996)
Experience and Interests
Ethan Brue has served in industry as an R & D engineering project leader for DuPont: Pioneer and as a mechanical engineering consultant in the Power Division at Black & Veatch. He is a licensed Professional Engineer (P.E.) in the state of Iowa. He has also engaged in engineering research that explored the use pressure fluctuations data as a diagnostic tool for evaluating performance of fluidized bed reactors and combustors.
Professor Brue enjoys teaching a variety of engineering related courses. He has taught Heat Transfer, History of Science and Technology, Fluid Mechanics, Machine Design, Intro to Engineering, Solar Energy Engineering, Dynamic Systems, Control Systems, Engineering Design, and Material Science. His research interests include thermochemical reactor design, fluidization, biomass gasification and combustion, solar energy engineering, and the history of science and technology. As a life-long Christ-follower, he is most interested in unfolding what it means to be a whole human being through working, exploring, creating, worshipping, and playing.  His reading, writing, and doing take him from music to hockey to tinkering.  In it all, he is fascinated with both the present and future prospects of following Christ.