About Me
You'll have a better experience on this website using a secure, up-to-date browser. Click here for information and instructions about updating.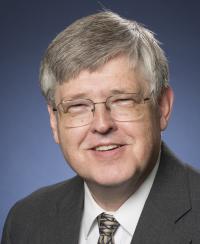 Titles
Professor of Engineering
Professional Engineer (Iowa)
Education
Ph.D. in Electrical Engineering, 1995
The University of Colorado at Colorado Springs
Thesis Title: Shaped Modulation in Noisy Fading Channels
M.S.E.E., Specializing in Integrated Circuit Design, 1978
The University of Michigan, Ann Arbor Campus
B.S.E.E., Course work in analog and digital electronics, 1977
The University of Michigan, Ann Arbor Campus
B.S. in Letters and Engineering Combined curriculum program with U. of Michigan (above) 1977
Calvin College, Grand Rapids Michigan
Electronic Technician Certificate, 1972
Radio Electronic Television Schools (RETS), Wyoming Michigan
Academic Experience
Dr. De Boer has been on the engineering faculty at Dordt University since 1984.  He teaches mostly electrical courses in engineering.  Dr. De Boer has also taught undergraduate and graduate level electrical engineering courses at the University of Colorado at Colorado Springs.  Dr. De Boer has served at Dordt University as chair of the Engineering Department, chair of the Curriculum and Academic Policies Committee for Dordt University, and Chair of the Faculty Status Committee of Dordt University.  Dr. De Boer is now partially retired, but still teaches a course or two each semester. 
Courses Taught
Professor De Boer's main repretoire of courses is shown here:
EGR 117, Introduction to Engineering:  Electronics
EGR 204, Introduction to Microprocessors and Digital Circuits
EGR 220/PHYS 206, Linear Circuits and Electronics
EGR 304, Embedded Microcomputer Systems
EGR 322, 323, Electronics I and II
EGR 360, Introduction to Power System Analysis
EGR 363, Introduction to Communication Systems
      More details about the above courses can be found here.
      A more conprensive list of courses taught can be found here.
      Prof. De Boer occasionally teaches other courses as well.
      Other Professors may teach the above courses also. 
      These courses are taught as scheduled by Dordt University.
Interests
In the early 1980's Dr. De Boer worked in the area of memory systems design and computer architecture at Hewlett Packard Company.  He remains interested in these areas, including especially the area now called, "embedded microcontroller systems design."  Dr. De Boer did his Ph.D. research in the area of combined coding and modulation of digital radio signals, in particular cell phone signals.  Finally, from 2009 to 2016 Dr. De Boer drove an electric car as his daily runner, which has inspired an interest in electric power systems.
Read more about Dr. De Boer...
Also see his homepage.