About Me
You'll have a better experience on this website using a secure, up-to-date browser. Click here for information and instructions about updating.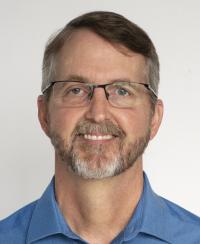 EDUCATION
BS, Aerospace Engineering, University of Southern California, 1987.
MS, Environmental Engineering, University of Southern California, 1992.
PhD. Environmental Engineering, University of Southern California, 1999.
Derek enjoys teaching courses related to water, environmental engineering, and care for God's creation.
EXPERIENCE
While getting his PhD, Derek taught environmental management classes at the American University of Armenia in Yerevan, the capital city. After receiving his PhD, Derek taught at USC while doing research at UC Riverside. In 2001 Derek and his family moved to Yunnan, China where he worked with a small non-profit organization. His job led him to work in remote mountain villages. There he studied rural drinking water quality, designed drinking water piping systems and managed many community development projects over the 18 years he worked in Yunnan. In 2010, after years of seeing water quality issues in rural villages firsthand, he opened a ceramic water filter factory. This factory had the capacity to produce 15,000 ceramic filters per year. Filters were distributed to places as far away as Tibet and the Rohingya refugees in Bangladesh, but most filters went to poor communities in the mountains of southwestern China.
Besides teaching engineering and environmental courses, Derek plans to continue doing research studying mountain spring water quality and point of use water filters for rural peoples in developing communities.
OTHER INTERESTS
Derek likes learning about other cultures and getting to know people's stories. He enjoys talking about science and the God who made a coherent world with laws we can discover and understand. He loves working with his hands, on practical projects either in the lab or at home. He plays tennis and will be happy to play a set with you.